Reception Penguins
Welcome to Penguins Class!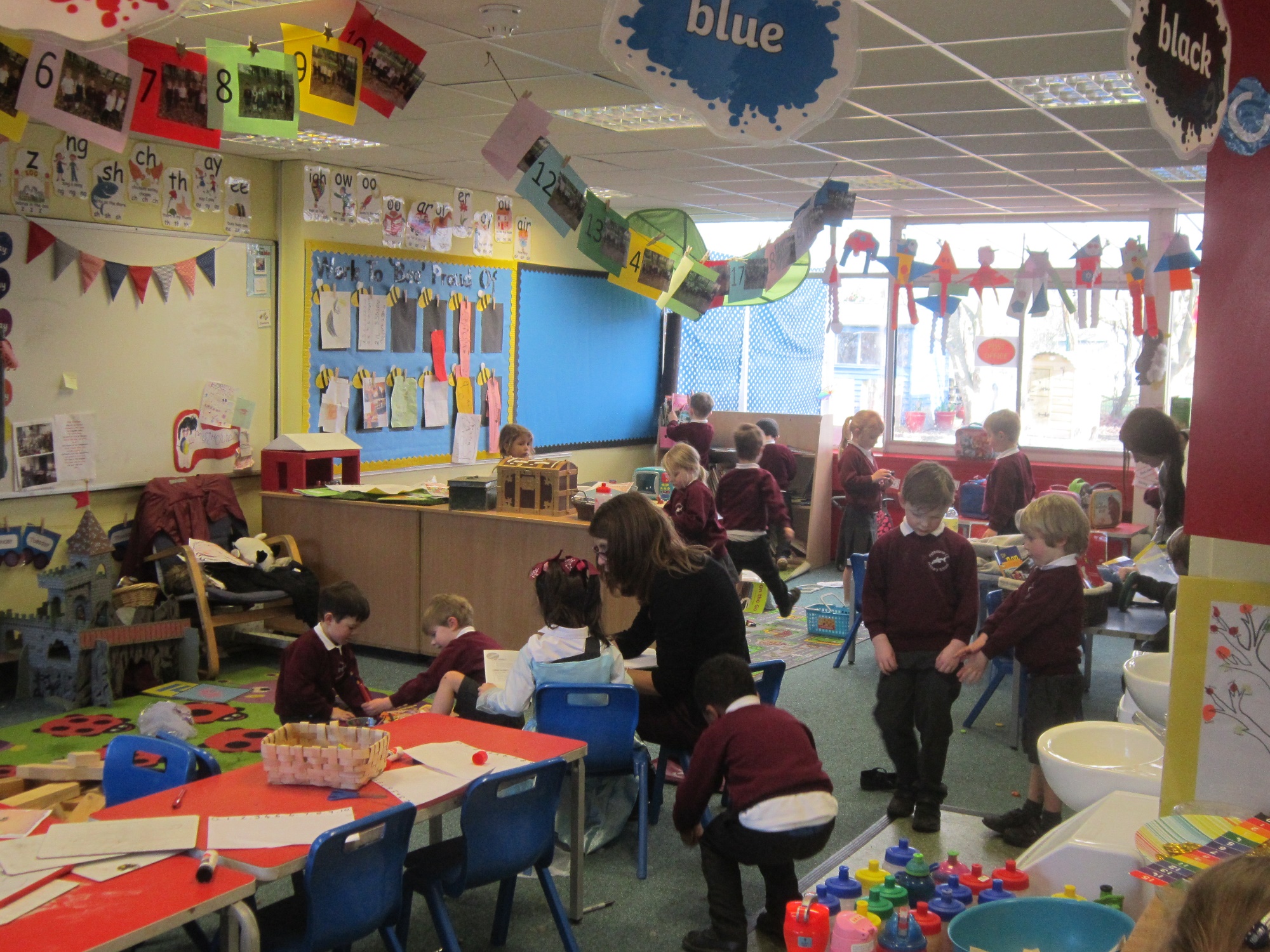 Miss Holden is the full time reception class teacher with the fabulous assistance of Mrs Thomas, Mrs Oldfield and Mrs Whitaker as class LSA's.
Penguins Class have dived head first into their 'Ahoy there me Hearties' pirate based learning experience.
We were hooked into our learning when we found a tatty, old map and decided to follow it! We walked around the school and then out onto the very slushy, muddy field. We tiptoed in and out of the trees and ended up at the x that marks the spot! We all had a go at using the spade to dig a hole, but it was very tough, so Mrs Thomas got her boots very muddy and found an old, rusty treasure chest that was buried deep underground.
We were all so excited and couldn't believe it. When we opened it up it was full of old coins, glass bottles, a tankard, a pirate flag and a letter from Pirate Pete!
Since then, we have been learning lots about pirates and we have all been producing such wonderful self – initiated learning such as; ships, maps, telescopes, anchors.
As we are enjoying it so much we are going to visit The Novium Museum in Chichester to learn all about their Smugglers exhibition – we can't wait!
Our end goal for this learning experience is to write a letter back to Pirate Pete. In order to achieve this, some of us are going to be continuing to focus on how to write words phonetically, whilst some of us are going to be understanding and building simple sentences.